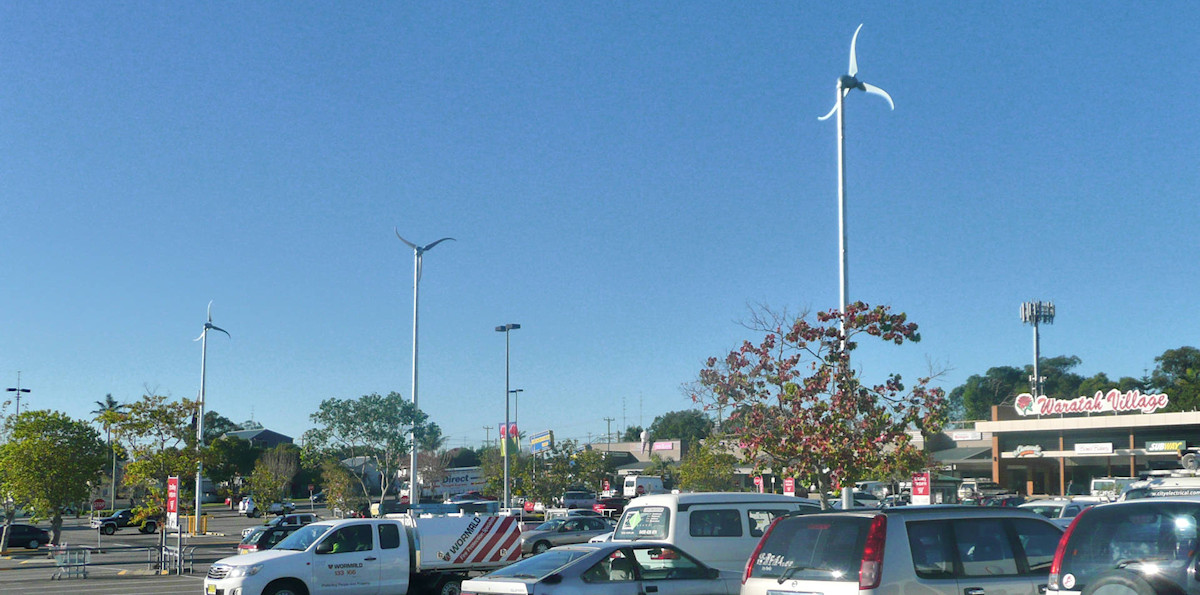 Wind turbines to power Waratah Village shops
If you are a frequent visitor to the Waratah Village shopping centre, you may have seen some activity in the car park. There will be 3 wind turbines erected in the car park which we are happy to report will generate green energy for the centre. We consider these turbines as good corporate governance.
Nekon Pty Ltd incorporates sustainable energy strategies within all their properties and believe it benefits the environment as well as the local community.
Waratah Village will become the state's first shopping centre to draw power from on-site wind turbines.
Footings for the three 14-metre-high turbines are being prepared this week.
The turbines, which Newcastle City Council approved in 2011, will be lifted into place in April.
A spokesman for Nekon Pty Ltd said the company had successfully introduced similar turbines at several other shopping centres in Australia.
"Wind turbines are proven initiatives in supplying renewable energy," he said.
"The energy generated will mostly offset the energy used in lighting the car park and other common areas through the centre."
The turbine heads will comprise three reinforced 1.5-metre-long fibreglass blades.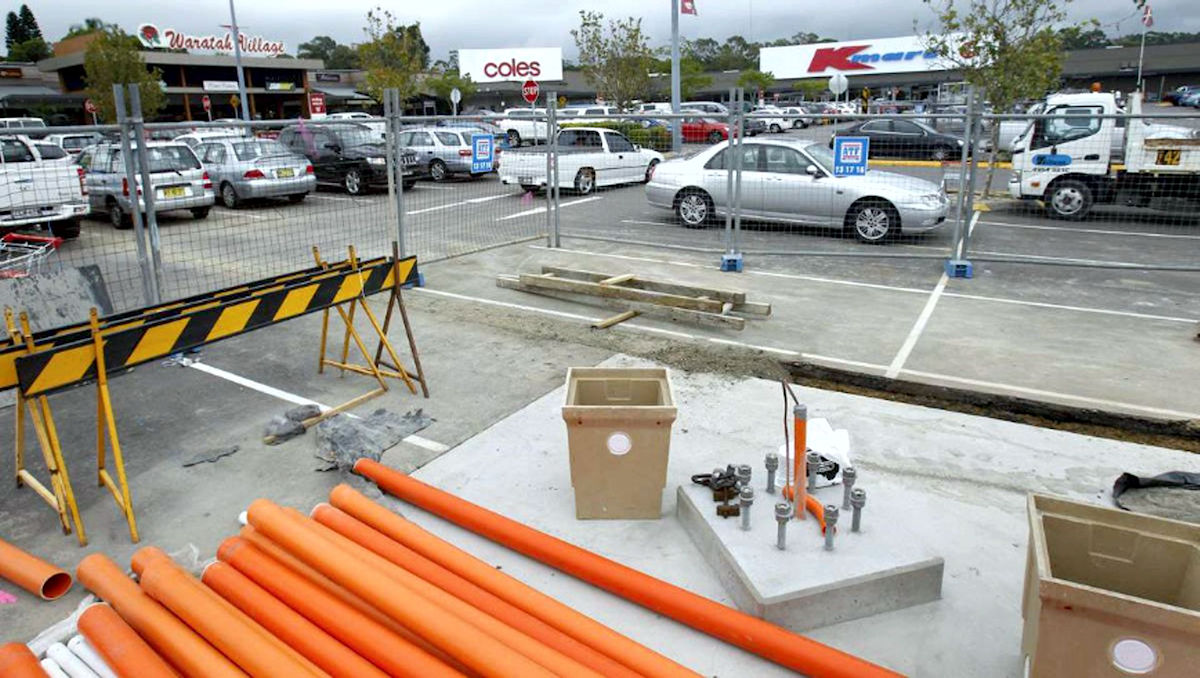 Homes in Coolamin Road will be about 60metres from the turbines, which can withstand 220km/h winds.
Each unit is rated at 1.8kilowatts, peaking at 2.4kilowatts. It is estimated they will generate about 30kilowatts per day.
"These are not the monsters you see at wind farms," the spokesman said.
"These low-impact turbines are designed for small commercial and domestic sites."
Nekon is also investigating installing a major photovoltaic system on the centre's roof.
"Given that we are burning coal to generate electricity, solar will save considerably – not just energy costs on site, but also the carbon going into the atmosphere."
"It's great to think we have owners and developers who are considering renewable energy options."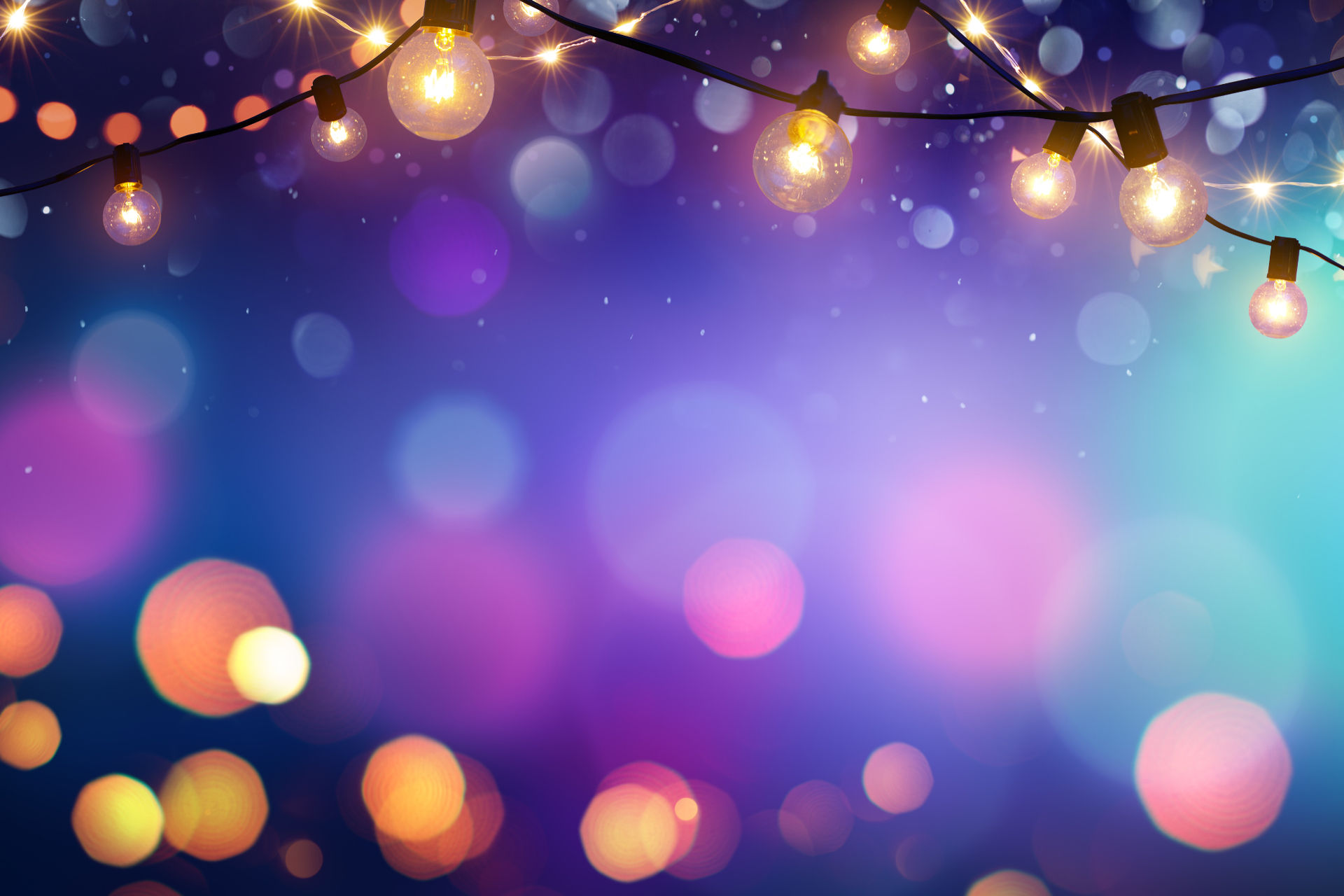 Christmas Lights will be switched on every evening from Friday the 3rd of November.